Downloads

The downloads on this page are MIS approved tools that help us to better serve your needs in the workplace, at home or on the go while providing you with increased efficiency.
---
Articles:

Spyware is software that is usually installed without the user's knowledge that sends information about a user's surfing habits to its Web site. The article below provides more details.

Learn More.

Viruses are programs written to cause mischief or damage to a computer system. A mild virus might only be a slight nuisance, or even amusing. However, most viruses do damage, whether to your files, your registry, or even your hardware. Viruses are hard to detect, easy to propagate, and difficult to remove. Your computer can pick up a virus when you copy a seemingly normal file, open an e-mail attachment or download it from the Internet. Read the article below to find out how to avoid getting a virus.

Learn More.

Google Toolbar

A browser enhancement that allows you to block popups, spellcheck, translate words and most importantly, search Google from any website.
More Info
---
Mozilla FireFox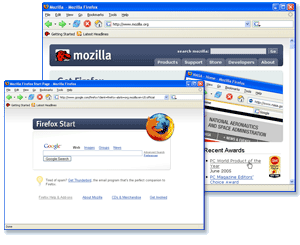 A highly-customizable alternative to Internet Explorer, FireFox offers tabbed browsing, pop-up blocking, integrated search, and many other great features to enhance the web experience.
More Info
---
Spybot S&D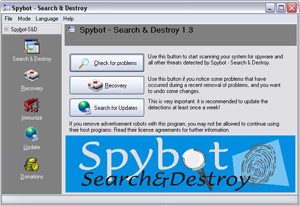 Spybot Search & Destroy is an advanced SpyWare removal program. If updated and run regularly, it can keep your computer running normally with few popups, toolbars, and other annoyances.
More Info